Welcome to Restoration Counseling
The vision of Restoration Counseling Services is to treat the mind, body, and spirit.  We feel that healing should also bring restoration.  The process of restoration brings new depth to the counseling process. Everyone goes through difficult times.  We acknowledge that asking for help is a huge step.  We feel it is very important to provide a judgment-free and comfortable space to grow and thrive in.  We value each person that chooses Restoration Counseling Services as their safe place.  It is an honor to work with you.
Restoration Counseling Services provides counseling to individuals(above the age of thirteen),  We also refer to other providers, as needed, based on the needs of the client.  We accept a variety of insurances.  To schedule an appointment or for more information, please call our office at (256) 735-8152.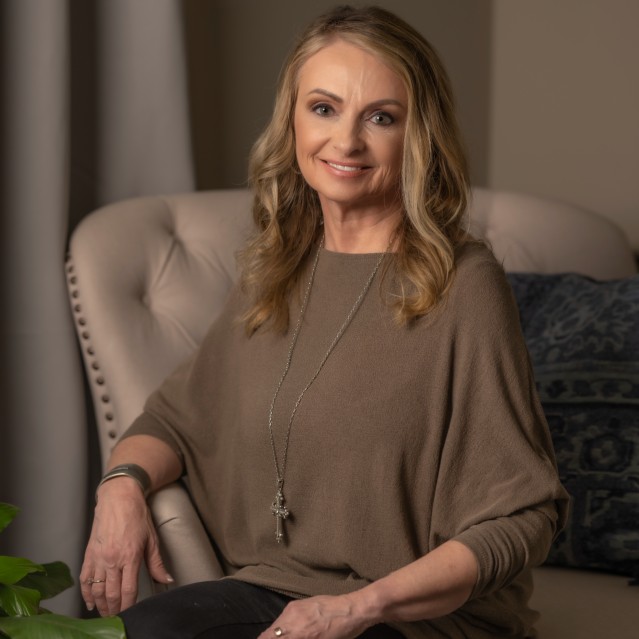 Sherry Brown has a Bachelors's degree in Psychology and Behavioral Science from Athens State University. She also has a Master's degree in Social Work from A&M University in Huntsville, AL, and is a Licensed Clinical Social Worker as well as a Private Practitioner License (PIP). She is additionally trained in EMDR therapy, for more information please visit www.emdr.com.   
Sherry spent many years as an LPN, working several years with Dr. Tom Montgomery and Dr. Lisa Franklin.  She began working in mental health as a Crisis Intake Specialist with Marshall Medical Center North and Cullman Mental Health Center.  Sherry provides counseling to individuals, couples, and families for a variety of concerns such as trauma, grief, women's issues, substance abuse treatment, as well as depression and anxiety treatment.
Outside the office, Sherry has a love for photography and nature.  She enjoys time with her family and her camera.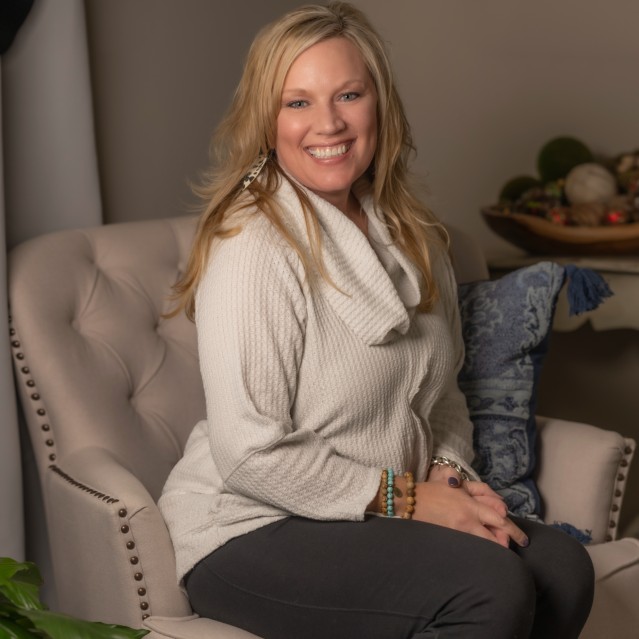 Kristin Wakefield, LICSW graduated from Auburn University with a Bachelor's degree in Social Work, and received her Master's degree in Social Work from Alabama A&M University in Huntsville, AL.
Kristin works with clients above the age of 13 for individual therapy, as well as couples and family counseling. Kristin has also spent several years working with Hospice, where she completed the Thanatology program from the University of Alabama. This is the study of death and dying.
Kristin has experience in group or individual therapy for those dealing with loss, or complicated grief. She has received training to help those that may have experienced the trauma of a suicide death.
In her free time, Kristin spends time with her family. She enjoys a day at the pool or working in her yard.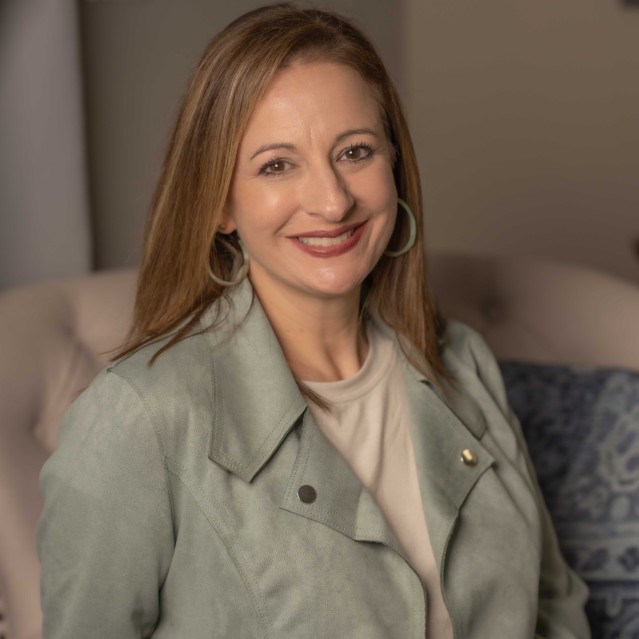 As a Social Worker for over 20 years, Candace has been fortunate to utilize her professional skills and her faith to guide people toward hope and healing.  Life transitions, difficult or traumatic circumstances and times of uncertainty can create a need for specialized care. Candace is passionate about assisting pre-teens, teens, and adults throughout the life span.  She also works with families and couples toward healthy relationships, reconciliation with compassion, and therapeutic excellence.
Candace is EMDR trained for trauma and has extensive experience assisting with grief and loss therapy. She also has received Gottman Institute training in Marriage Therapy.  Candace attended Lee University and received her Bachelor of Sociology degree. She then attended the University of Alabama where she received her Master of Social Work degree. She is a Licensed Independent Clinical Social Worker (LICSW) and is certified for Private Independent Practice (PIP).
Candace's contact number for established clients only is 256-615-2474, new clients will call our main office number.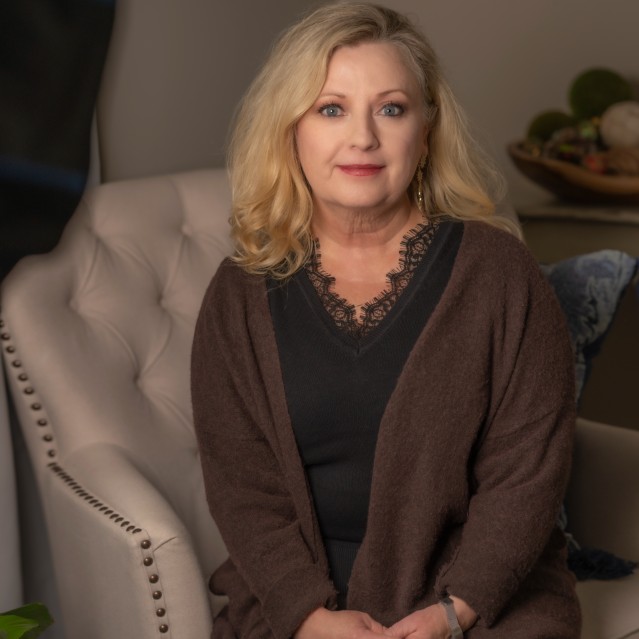 Susan Evans Goggins is a licensed independent clinical social worker (LICSW) with over 25 years of experience as a therapist. She is also certified as a Private Independent Practitioner (PIP). Susan is committed to helping clients heal and find a path forward from challenging life events.
Susan has worked in a variety of mental health and trauma informed environments. She served as the Executive Director of the Morgan County Child Advocacy Center from 2010 to 2021. She also served as the Adult Program Director for the local mental health center and as a therapist for Alabama Psychiatric Services in Cullman. Susan graduated from Athens State University with a B.S. in Psychology. She attended graduate school at the University of Alabama in Tuscaloosa, where she earned the Master of Social Work degree.
Susan specializes in providing trauma informed treatment to children and adults of all ages. She received national certification as a Trauma-Focused Cognitive Behavioral Therapy provider. She provides evidence-based treatment for variety of issues including depression, anxiety, obsessive compulsive disorder, eating disorders, and relationship issues.
Grace Gilbert has a Bachelor's Degree in Criminal Justice from the University of Alabama at Birmingham and a Master of Social Work Degree from the University of Alabama. She is a Licensed Independent Clinical Social Worker and has a multifaceted work experience.
Grace has worked in the court system, foster care system, and mental health system since 2017. Grace provides therapy for teenagers (14+) and adults for a variety of concerns such as trauma, self harm, anxiety, and depression, as well as, neurodivergent behavior modification through cognitive behavioral therapy. Grace does provide faith-based therapy upon request.
"I use evidence-based practices for all therapy modalities, which means you can be confident the methods that are being recommended in therapy are clinically tested and have shown positive results. Not every intervention will work for each individual, and I will work with you to find the right fit for your needs. I use a strengths-based approach to therapy, always building on your personal skill set to help you achieve your personal goals. If you are looking to gain a deeper understanding of personal issues, past or present, or looking to improve your current coping skills for life, reach out and I'll be happy to explain my process for therapy and answer any questions."
Outside of the office, Grace enjoys reading, painting, and using humor to deal with everyday life. Grace loves spending time with her family and fur babies, with excessive pictures of pets upon request.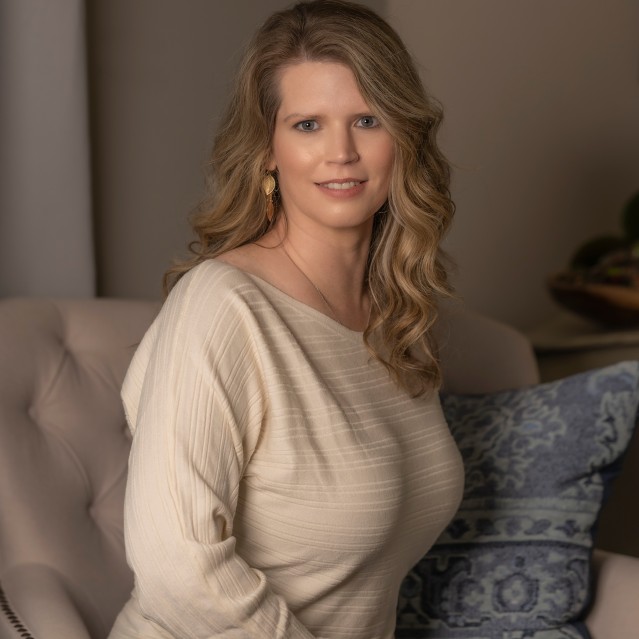 Stacy Denney
Office Manager
Stacy graduated in 2005 with BBA from Athens State University.  She worked with Cullman Regional Medical Center for several years before coming to Restoration Counseling Services in 2015.  She enjoys talking with clients, as the initial contact and helping them feel comfortable as they enter the counseling process  She is happy to answer any questions you may have about the process and will verify/review insurance information throughout the scheduling process.  
During her free time she enjoys being with her family and friends.  She loves a good book and a cup of coffee. She believes that smiles are free and were meant to be given often! 


Dont Wait. Contact RCS Today
2014 2nd Ave NW
Cullman, Alabama 35058
(256) 735-8152